Online Training Management
for Local Governments
TargetSolutions is the ultimate online system
for scheduling, delivering and tracking training
Request Demo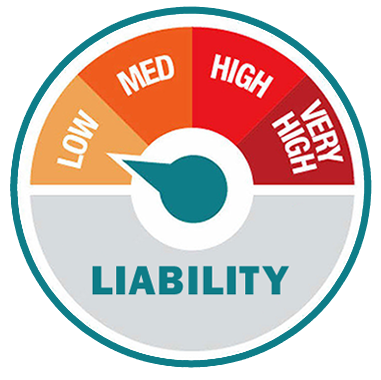 Learn More >
Achieve Training Compliance
with TargetSolutions
With TargetSolutions, public agencies can meet
accreditation requirements for training.
Download Report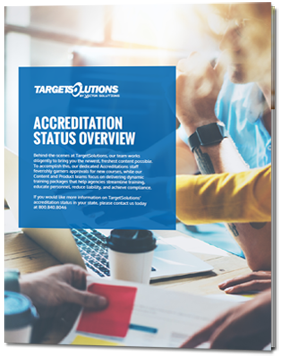 Training Management for Public Entities
Learn Why Thousands of Agencies Use TargetSolutions to Manage Training
Powerful Online Training Management Tools for Public Entities
TargetSolutions' computer-based training is proven to reduce claims and increase productivity.
More than 1,000 online training courses for all types of government agencies, including fire departments, police departments, public works agencies, etc.
Catalog features mandatory OSHA training, driver safety training, HR courses, and much more
Deliver training assignments with alert notifications using innovative, easy-to-use LMS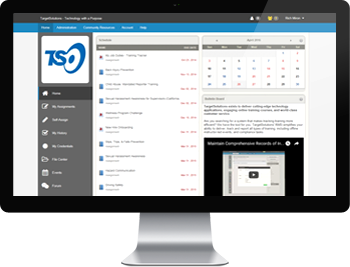 ---
Increase Savings, Reduce Risk with Engaging Risk Management Training
Decrease workplace accidents, minimize lost work days and save money with TargetSolutions.
Access popular liability-reducing titles including Back Injury Prevention, Office Ergonomics, and Slips, Trips and Falls
Reduce overtime and other expenses related to costly in-person training sessions
Complete training anytime, anywhere with 24/7 online convenience and mobile access
---
Sexual Harassment Training That Prevents Incidents from Happening
Satisfy mandatory training laws with TargetSolutions' Sexual Harassment Prevention training courses.
Educate employees to prevent costly sexual harassment cases from ever happening
Combine harassment training with mandatory SOPs and ensure accountability with e-signatures
Provide TargetSolutions dynamic, engaging training courses created by subject matter experts
---
Document Everything with Recordkeeping Applications
Simplify training and operational management with TargetSolutions' powerful technology.
Onboard new hires with powerful tools for delivering and tracking paperwork
Deliver electronic policies and announcements, document with e-signatures
Monitor your organization's risk by generating comprehensive reports
More Training. Less Liability.
Quality training is important to your bottom line. That's why we've created the ultimate online system proven to educate employees, reduce claims and save money.