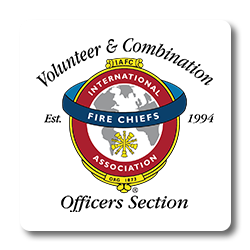 MORE COMPLIANCE. MORE EFFICIENCY. MORE SAVINGS
SPECIAL OFFER FOR VCOS MEMBERS!
Sign up for TargetSolutions using your IAFC membership number and your department will receive $500 off the set-up fee, plus an additional 10 percent off user fees!
Register to watch a demo video to learn what makes TargetSolutions the leading system for online firefighter training management. With TargetSolutions your department will be able to do the following:
✔ Increase compliance and safety
✔ Train more efficiently and effectively
✔ Improve firefighter performance
Offer Details: This offer cannot be combined with any other discount or offer. You must be a member in good standing with the VCOS to take advantage of this special offer. Only new customers are eligible for this offer. If you have questions about this offer or the TargetSolutions online firefighter training system, please contact us today at (800) 840-8048.
Have Questions? Contact Us Today at 800.840.8046