Ensure Safety, Protect Assets
with Online Security Training
TargetSolutions is the ultimate computer-based
training system for security professionals
Schedule Demo
View Course Catalog >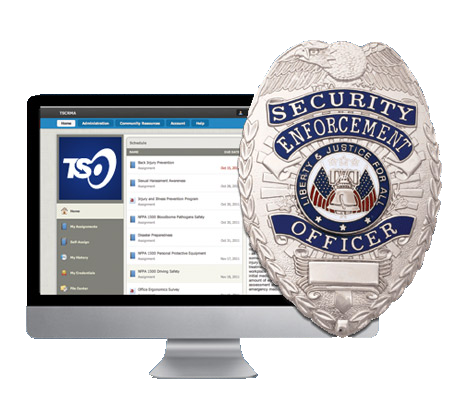 Dynamic Online Security Guard Training
Dynamic Security Training
Are you looking to achieve compliance with training requirements? TargetSolutions delivers the leading training management system featuring dynamic online security guard training courses.
See How Much You Can Save
Want to know how much your security force could be saving with TargetSolutions? Learn the value of improving overall training efficiency with this easy-to-use ROI calculator.
The Top 10 Reasons
Still deciding if online training is right for your organization? Realizing cost savings, streamlining training compliance, and tracking records are just a few of the benefits.
Improve Your Security Professionals' Performance with Engaging Training
Reduce Liability with the Top Choice for Online Security Guard Training
Robust online training library featuring video-based courses
Online training courses covering all types of roles and duties of security professionals
Easy-to-use tools for scheduling, delivering, and tracking engaging online training courses
---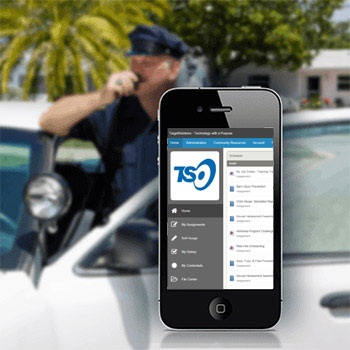 Complete Training On-the-Go with Mobile-Compatible System
Access online platform from anywhere at anytime, 24/7
Complete training courses with various mobile devices
Conveniently store files and records in online database
---
Deliver Courses, Customize Assignments and Track Training
Assign and deliver courses with powerful training management system
Customize assignments with easy-to-use content authoring tools
Monitor overall risk by tracking your employees' training records
---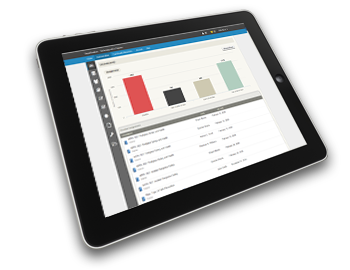 Exceptional Video-Based Online Security Guard Training
Online courses include real-world, scenario-driven demonstrations
Training features reaction-based situational learning that increases engagement
Proven online health and safety training that decreases injuries
Better Training. Better Results.
Ensure safety, protect assets and reduce liability with the ultimate online training management system. TargetSolutions can help you save time and money.