BUILT FOR THE FIRE SERVICE
The Industry's Leading Training and Operations Management System
Watch Demo
The Ultimate Tool for
Training and Compliance
Schedule, Deliver and Track Continuing Education
and Mandatory Compliance Tasks
Watch Demo
ROI Calculator >
A Mighty Mobile App for
Apparatus & Equipment Checks
TargetSolutions Check It™ Simplifies
How Agencies Manage Inspections
Learn More
Request Info >
Workforce Management for
Mission Critical Industries
Manage Employee Schedules, Overtime
and Callbacks with Easy-to-Use Software
Learn More
Request 30-day Trial >
Why Learning Determines a Fire
Department's Success or Failure
Learn Why Ongoing Training is Vital to Maintaining
a Safe and Effective Fire Department
Download White Paper
Why Proper Equipment Checks
Make Business Sense
Learn Why the Way You Perform and Track Inspections
is Crucial for Your Fire Department
Download White Paper
BUILT FOR THE FIRE SERVICE
The Industry's Leading Training and Operations Management System
Training & Compliance
Deliver valuable online fire department training written to the NFPA's codes and standards, plus accredited EMS continuing education, OSHA, EVO, HR, and more. Track every single hour of training and compliance.
Apparatus & Equipment
Innovative technology for routine inspections of trucks, tools, medical supplies, drugs, and other items logged in inventory records. This mighty mobile application puts the power in your hands.
Scheduling & Overtime
A cloud-hosted intelligent, rules-based system that allows administrators to alert, match-qualify and fill openings quickly with zero human interaction. Connected with the TargetSolutions platform.
White Papers on the Need for Training & Inspections at Fire Departments
---
Fire Department Training & Compliance Testimonials
Central San Mateo Fire
Training Captain Jake Pelk of Central San Mateo County Training Division (Calif.) discusses why his agency uses TargetSolutions.

Enterprise for the Fire Service
Fueled by collaboration, 15 San Diego fire departments have come together to form the North Zone, built on the TargetSolutions enterprise system.
---
The Ultimate Tool for Fire Department Training & Operations Management
A Prepared Firefighter, Is a Safer and More Effective Firefighter
TargetSolutions features more than 450 hours of fire department education, including more than 250 hours of Fire and EMS recertification.
Meet federal, state and local fire department training requirements
Deliver EMS recertification courses featuring engaging interactions
Deliver NFPA 1001, NFPA 1021 Company Officer, NFPA 1500 Series
Deliver Wildland fire training, EVO, OSHA, harassment prevention, etc.
---
Powerful Online Fire Department Training Technology for Tracking & Reporting
With TargetSolutions you can track every aspect of your fire department's training program.
Document every hour of training, including offline drill-yard events
Deliver policies, inspections, driver's licenses, EMT credentials, etc.
Generate comprehensive, detailed training reports with total efficiency
---
Have Confidence in Your Fire Department's ISO Records
TargetSolutions features a pre-built fire department ISO training package.
Blend online courses with live-fire training exercises
Meet standards for Driver, Officer, Hazmat, Company and Facilities training
Simplify the entire ISO tracking process with TargetSolutions' technology
Generate detailed reports structured perfectly for ISO's reviewing process
Ensure ISO has little trouble auditing your department's records
---
Pre-Built Fire Department Tracking Applications
TargetSolutions' ready-made Platform Solutions simplify training management.
Deliver pre-made training packages for ISO training hours, EMS recertification, ARFF, NIMS, etc.
Access customizable electronic forms for tracking daily drill-yard training
Create pre- and post-incident reports, inspection checks, probationary evals, skill sheets, task books, and much more.
---
TargetSolutions Offers the No. 1 Fire Department Training Online Network
Community Resources has been coined "Google on steroids for the fire service."
Access unique file-sharing application featuring training resources
Utilize thousands of presentations, videos, policies, files, etc.
Save time with ready-made or customizable resources shared by network
---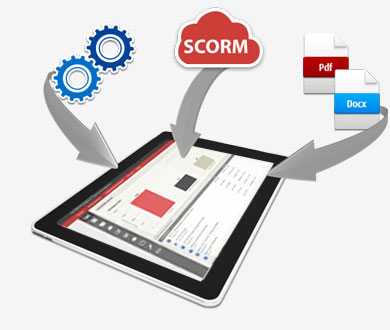 Deliver Custom Online Fire Department Training with TargetSolutions
Create your department's own custom training and assign it out with just a few simple clicks.
TargetSolutions is compatible with third-party course-building software
TargetSolutions is capable of delivering SCORM-compliant courses
TargetSolutions is a centralized location for storing files and documents
---
A Perfect Solution for Training Groups Looking to Collaborate
TargetSolutions' Enterprise functionality is built for training groups looking to synchronize training activities, share resources and enhance communication.
Create digital tracking activities for logging training and share with connected agencies
Streamline the creation of activities for hands-on training, inspections and skill competencies by working with your group through TargetSolutions
Store files, documents and policies in one centralized online location for all members of the group
Collaborate to create and deliver the same training and operational information across your region
---
Innovative New Technology for Tracking Fire Apparatus and Inventory Checks
TargetSolutions Check It™ streamlines routine checks of trucks, tools, medical supplies, drugs, and other items logged in inventory records
Features a powerful maintenance module that tracks out of service equipment as it moves through the repair process, including cost reporting
Gives Fire and EMS agencies insight into their inventory, so they can spot issues in real time
Create customized checklists or download checklists from a shared library to track resources online
View intuitive reports featuring automatically generated graphs and figures
---
Elevate Your Agency's Crew Scheduling with the Leading Fire Cloud Solution
With TargetSolutions Scheduling™ Powered by CrewSense, Your Agency Can Do the Following:
Schedule employees' shifts in one, centralized location
Automate overtime shifts and emergency call-outs
View roster information across jurisdictions
---
Record, Track and Assess Live Skill Demonstrations with Mobile App
Vector Evaluations+ streamlines evaluations with a customizable application for managing skill sheets, recording videos and assessing past performance.
Record skill demonstrations with in-app videos
Measure competencies and determine readiness for career growth
Require eSignatures to verify performance
Review and annotate videos to identify and improve weaknesses
Add skill sheets to your task books in the TargetSolutions platform
The Ultimate Tool for Fire Department Training Online
Check out TargetSolutions' ROI Calculator to learn how much money your department could be saving every month with the industry's leading computer-based fire safety training system.