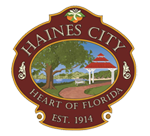 Like all fire departments, Haines City Fire & Rescue is looking to achieve total excellence in its daily operations. The department is continuously striving to improve so it can better serve the growing community of more than 38,000 citizens (during winter) in Haines City, Fla. With two stations and 30 personnel members – doing more with less is a philosophy the department has learned to accept.
But in order for the department to reach its optimum efficiency, Capt. Kim Miller must ensure each individual is properly trained and that all of the departments records are up to date and well organized.
Maintaining an accurate training file for each individual without a powerful system like TargetSolutions hinders the efficiency of any department. Miller knows as well as anybody how difficult and time-consuming it is to manually track training records.
"In the past, I had to check with each individual daily to get their training information and manually enter it into a spreadsheet. The process was extremely time-consuming," Miller said. "That method of tracking individual training also makes it difficult to ensure that the reports are completely accurate."
The department needed a solution that would put an end to yesteryears time-consuming and outdated system of manual recordkeeping. With the implementation of TargetSolutions in 2010, Haines City Fire & Rescue found its answer – transforming a once inefficient process into one of the department's greatest strengths.
"The recordkeeping is absolutely phenomenal," said Miller. "The accuracy and simplicity of TargetSolutions is outstanding."
Managing records has never been easier for Capt. Miller, who feels confident the utilization of TargetSolutions will enhance the departments ISO rating whenever its next audit is conducted. Miller has already seen the benefits TargetSolutions offers with an easy-to-use application for tracking training specifically created for ISO purposes.
"It will definitely improve our ISO rating," Miller said. "It only takes 10 minutes to generate reports for every shift captain to let them know exactly what they need to do for ISO by the end of the year. The speed is amazing."
Haines City Fire & Rescue is not only benefiting from TargetSolutions by efficiently managing records – it also extensively uses the platform and more than 250 hours of Fire and EMS recertification courses to provide online training for personnel.
"We get so much training," said Miller. "We assign at least six TargetSolutions courses every month. I call it 'free training' because the records management aspect of the platform alone is worth the price. All of the training that comes with it is a bonus."
About TargetSolutions
Founded in 1999, TargetSolutions is the leader in online training and records management for public entities. More than 2,000 organizations across the country use our technology to solve their training needs. We work hard every day to understand our clients' challenges and deliver powerful tools that save time and money.