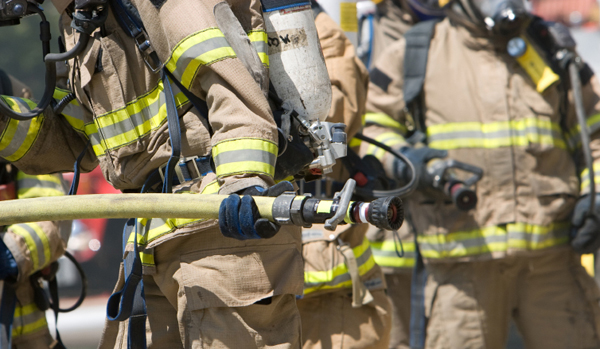 The Glendale Fire Department has been a client of TargetSolutions since January of 2001. The department serves more than 225,000 residents with nine stations and more than 240 firefighters.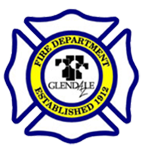 The Glendale Fire Department has been devoted to serving its community since 1912. With nine stations answering more than 40,000 calls per year — and more than 226,000 citizens spread throughout 59 square miles of territory — it takes a cohesive unit to maintain its core mission of being "Fast, Caring, Innovative, and Professional."
Under the direction of Mark Burdick, who was Arizona's Chief Officer of the Year for 2011, the department and its surrounding areas are in good hands. Burdick has been with the department since 1983 and has been the chief since 2002, which was about one year after the department signed on with TargetSolutions, the industry's pioneer in online fire training and recordkeeping applications.
Burdick knows all too well how difficult it can be to maintain compliance and be prepared for audits by the ISO for fire departments. Hunting down paper trails and thumbing through records to determine if each individual has taken the requisite training and is properly certified can be a significant challenge. That is why the department has kept TargetSolutions around for more than a decade.
"In 1998, ISO came in and we did not do well at all. It was the weak point of our department," Burdick said. "Without TargetSolutions, it is hard to keep organized. If paper documentation was missing for someone attending a class, then you would have to decide whether to just take their word for it that they were there."
Through the use of TargetSolutions powerful, user friendly web-based platform, Glendale's emergency responders receive the support they need to maintain compliant; turning the department's greatest weakness into a tremendous strength. The department's training and recordkeeping have improved and it is now rated ISO Class 2.
"Our No. 1 issue is compliance. Do we have people doing what they should be doing? Can we show that they did it?" Burdick says. "With TargetSolutions, we can pull the records in a matter of minutes. If you want a one-stop shop, and you want to reduce overtime and maintain compliance, here is your solution."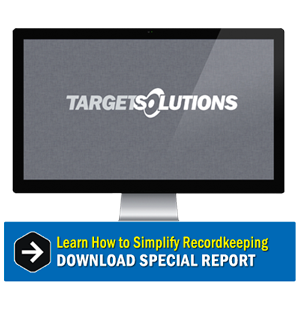 The days of paper stacks and word-of-mouth recordkeeping are over. With TargetSolutions, it is easy to track exactly who did what. "We updated our Code of Conduct policy and created a PowerPoint that we uploaded into our TargetSolutions platform," Burdick said. "When it is on our system, we have the ability to document that everyone took it. It is that validation that is so important."
Chief Burdick is also extremely pleased with the flexibility and savings that TargetSolutions provides.
"If I (scheduled) on-duty training, then we would have to shut down trucks, and the service that we provide to the community would take a hit," Burdick said. "If I want to bring guys in on overtime, then the cost goes through the roof. With TargetSolutions, even at 2 a.m. a firefighter can go in and take their class. There is no one who can say the costs outweigh the benefits."
Clearly, TargetSolutions has helped Glendale flourish. The department is one of TargetSolutions very first clients after initially signing on in 2001.
"We have been using it so long now that TargetSolutions has become a part of our culture," Burdick said.
Please click here to download this success story article.
About TargetSolutions
Founded in 1999, TargetSolutions is the leader in online training and records management for public entities. More than 2,000 organizations across the country use our technology to solve their training needs. We work hard every day to understand our clients challenges and deliver powerful tools that save time and money.