TargetSolutions made significant enhancements to its online courses in 2015. This slideshow breaks down the 10 most popular titles based on user completions.
What makes TargetSolutions the ultimate tool for managing training? It's the system's engaging online courses and powerful applications created by our team of talented developers and subject matter experts.
In 2015, TargetSolutions worked hard to enhance the platform's capabilities and provide the best support possible. Here are some of most notable accomplishments from 2015.
Top Courses from 2015
Every year, more and more courses are completed on the TargetSolutions' platform. In 2015, more than 1.7 million courses were taken by TargetSolutions' users. Several of the most popular titles from the past year include Child Abuse: Mandated Reporter Training (formerly called Reporting Abuse, Neglect and Exploitation of Children), Sexual Harassment Awareness, and Bloodborne Pathogens Safety.
TargetSolutions updated and enhanced dozens of courses during 2015, while also releasing several packages of new training material, including a professional development training catalog and 12 new firefighter training courses, giving TargetSolutions nearly 260 hours of training for fire departments with 160 hours of EMS recertification.
New Accreditations and Accomplishments in 2015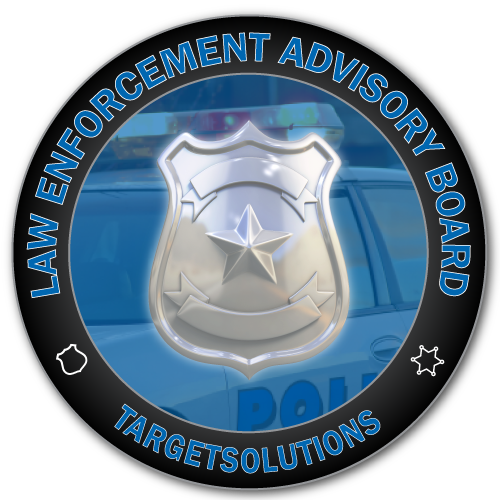 In June of 2015, 36 new EMS recertification courses from TargetSolutions were approved for credit by the Continuing Education Coordinating Board for Emergency Medical Services (CECBEMS).
With 25 states now accepting TargetSolutions' online training courses for Law Enforcement credit, TargetSolutions announced the creation of a new Advisory Board in September to help meet the needs of 21st century police officers.
By December, TargetSolutions' training for firefighters was accepted in Minnesota, Kentucky and Missouri. These approvals make 11 states that accept TargetSolutions' online firefighter courses for recertification, with others in the approval process, as well as all 50 states permitting utilization for EMS continuing education.
All-New Reports Application Released in 2015
In August, the highly anticipated all-new Reports application was released. The comprehensive overhaul of the platform's reporting tool, Generate Reports, as well as updates to the user interface, were designed to make TargetSolutions more intuitive, easy to use and effective.
TargetSolutions' Generate Reports application features major enhancements for scheduling and sharing reports.
"TargetSolutions is always striving to limit the amount of work platform managers need to do in the system. We want TargetSolutions to be working for you while you're working on other things for your organization."

Misty Pratt, Product Manager, TargetSolutions
In addition to the All-New Reports application, TargetSolutions released two new help videos from the TS Fire Academy. The System Overview and the How to Manage Users videos were created to help educate employees on operating TargetSolutions. Keep an eye out for more help videos in 2016!
Memorable Events from 2015
The year started out in January with TargetSolutions' Customer Appreciation & User Group Workshop at the Marriott Gaslamp Quarter in downtown San Diego. At the event, four clients took home special awards for their outstanding utilization and contributions to the platform, including Rancho Cucamonga Fire Department's Cheryl Roberts, Fresno Fire Department's Christine Boozer, Lacey Fire District 3's Mike Heikes, and San Diego Fire-Rescue Department's Dan Froelich. This year's event will be held at the same location on Feb. 2.
In November, TargetSolutions hosted the first-ever Risk Summit. The three-day training workshop featured engaging speakers, platform training sessions, one-on-one tutorials, and a live presentation of the TS Academy. In addition to the comprehensive training for platform managers at the Summit, TargetSolutions awarded the City of Roseville's Lorrie McClain with the Power User Award and Otay Water District's Oscar Ramirez with the Milestone Achievement honor after using the platform for 15 years.
For TargetSolutions, the inaugural event offered up a fantastic opportunity to meet face-to-face with platform managers.
"We are really hoping that our clients take away that we value them, and that we want to hear from them and we love their feedback. We want to support them and really show them the platform; provide them with some resources they can take back to their organization and share that with others."

Amy Albanese, Account Manager, TargetSolutions
This year, TargetSolutions will be hosting more special events for clients to learn about the platform. Please click here to stay up-to-date with upcoming events.