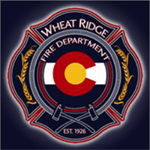 In 1926, the Wheat Ridge Fire Department began serving the citizens of Colorado under the basic principle of service before self. The department has recently reinforced its commitment to the community by adopting a new mission statement: Doing the Right Things at the Right Times for the Right Reasons.
In order to carry out its goals, the entire department must be well-organized, well-trained and well-prepared to respond to a crisis in a moment's notice. Battalion Chief Bob Olme manages the training division and ensures the department is reaching its maximum potential in those areas.
Olme began his career in the fire service in 1984 and is extremely experienced in many disciplines of the profession. He realizes the importance of comprehensive training and that's why it made so much sense to begin using TargetSolutions, he said.
"TargetSolutions is a very strong platform for tracking certifications, hours and all of the things you need from a certification standpoint. It's also a great way for us to keep track of records for ISO compliance," said Olme, whose department implemented TargetSolutions in 2009.
In addition to superior tools for tracking training, Olme's department benefits from uploading documents onto the platform for firefighters to view 24/7.
"SOPs come out and we put them on TargetSolutions. Everybody can reference them," Olme said. "They're permanent documents so people don't have to chase paper anymore."
In addition to the records management functions, Olme also assigns online courses to the firefighters.
"It supplements our hands-on training by providing a consistent knowledge base that we can roll out both to our career and volunteer firefighters simultaneously," said Olme. It's fairly self-taught, so if you're on a busy schedule you're able to do it at your will. It has been very successful for us both on the fire side as well as EMS training.
Olme has had experience with several different platforms and he says that TargetSolutions is the easiest to use.
"It's a super strong platform that's easy to use," said Olme. "I don't have a lot of administrative help, and I am still able to do it and stay up with it. If I can do it, anybody can."
Even though it's a user friendly platform, Olme reports that anytime he needs help, it is given to him by the excellent Client Services team at TargetSolutions.
"Whenever I need help, I get help," he said. "I would certainly recommend TargetSolutions to anybody who asked me about it."
About TargetSolutions
TargetSolutions is the leading provider of web-based technology solutions for fire and EMS departments. These solutions enable departments to maintain compliance, reduce losses, deliver curriculum, and track all station-level tasks, certifications and training activities.