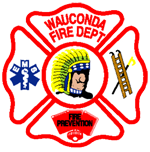 Al Schlick has served as the Wauconda Fire Districts director of training for more than eight years now. Schlick admits the first half-dozen were not always an easy ride. The main reason for sleepless nights was that no matter how hard he tried, it was impossible to achieve 100 percent compliance for his entire staff.
There were some things that everybody had to do, like CPR, but it would take three months and I had to chase people around, Schlick says. Its not that these guys are deadbeats or anything. These are great guys. But we are just so busy. Its just the nature of everything we need to get done in the amount of time we have.
Facing undeniable difficulties achieving compliance, Schlick was looking for answers. The District needed a new training platform with a robust offering capable of reaching his entire staff. After hearing rave reviews from a colleague, Schlick discovered TargetSolutions. He quickly realized the web-based platform was exactly what his District needed to achieve total compliance.
"The biggest benefit for us is being able to provide consistent training on compliance topics for all our employees," Schlick says. "Emergency response, sick days, holidays and regular days off consistently made total coverage a nightmare. With TargetSolutions, that problem is now a thing of the past. On things like sexual harassment, it was difficult. Wed bring in an expert and they would do a wonderful job, but how do you recapture that for everyone not there?"
Schlick loves the fact TargetSolutions constantly monitors his staffs upcoming renewals, making his life much easier. I dont have to do that anymore, Schlick said. TargetSolutions sends them an e-mail that says, Hey, youre up. If they dont do it, it tells them when theyre overdue and Im alerted. Its brilliant.
Schlick is not only thrilled with the comprehensive training and alert notifications, but the platforms powerful and innovative training applications.
"We use (Activities Builder) like a rented mule," Schlick said. "We can now build an SOP, put it in TargetSolutions and record when it has been completed. We now have 100 percent certainty that everyone who works here has read something and that theyve got it. To me, thats brilliant and something I wouldnt be able to do unless I were here 24 hours a day."
"To do the things we are now doing was not possible before TargetSolutions. The flexibility and access our employees have now would not be possible unless I sat in my office 24/7. TargetSolutions brings compliance training to every employee with little or no effort."
About Wauconda Fire District
Since its formation in 1889, the Wauconda Fire District has been focused on consistently meeting the shifting needs of the communities it serves in Northeastern Illinois. With three departments providing 24-hour coverage for more than 40,000 residents, it's not an easy chore. More than 3,600 emergency calls come in annually and the District takes pride in its high-quality service and commitment to protecting life and property. In addition to emergency response, the Districts staff also performs a wide range of non-emergency duties, including fire safety education, First Aid and CPR classes.
About TargetSolutions
Founded in 1999, TargetSolutions is the leader in online training and records management for public entities. More than 2,000 organizations across the country use our technology to solve their training needs. We work hard every day to understand our clients challenges and deliver powerful tools that save time and money.