How One Department 'Thinks Outside the Box' to Improve Training Efficiencies
For Hampton Fire & Rescue's Brad Dougherty, 25 percent utilization of TargetSolutions' powerful records management system just wasn't going to cut it. Deep down in his gut, the system had more potential to create even greater operational efficiencies in both training and recordkeeping.
After a little hard work and a whole lot of deliberation, the WAE Instructor Dougherty has found some innovative ways to maximize TargetSolutions. Here are five examples of how Dougherty is thinking outside the box to help his department thrive.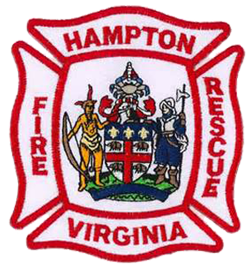 HAMPTON FIRE & RESCUE
Hampton, Va.Department Type
Combination (Fire & EMS)

Department Tempo
24,000 incidents per year

Department Size
285 career members
100 volunteers
11 fire stations

Population Served
136,000 residents
Logistics Branch: In the Commonwealth of Virginia, it is required that every vehicle has regulatory inspection checks. Whether it is a fire apparatus, ambulance, chief officer vehicle, staff vehicle, or support vehicle – each must have routine inspection. Like many other departments, TargetSolutions has helped Hampton maintain accurate inspection records on vehicles.
What makes Hampton's vehicle-inspection tracking unique, however, is the ability to submit "Vehicle Work Requests." Utilizing Activities Builder, personnel are able to submit notifications called "vehicle discrepancies." Then, when officers run a report, they can see the apparatus identifier, apparatus type, garage number, and assigned station to ensure the appropriate vehicle is inspected and/or repaired.
"We really like the vehicle discrepancy form because of its real-time notifications," Dougherty said. "Prior toTargetSolutions, we were using paper forms that had to go through city mail to various internal and external entities. It is important to the Division to have records that ensure an apparatus is in peak performance."
ISO Inspections: Each month, Hampton's goal is to conduct 50 inspections to be compliant with ISO requirements. With TargetSolutions, Hampton has created an inspection tracker allowing fire safety personnel to submit inspections electronically. That way the Division is able to generate comprehensive reports on everything that was accomplished to meet ISO training mandates.
"Every time we do an inspection, personnel come back and put it in to TargetSolutions, which gives them one hour toward their goal," said Dougherty. "The other great thing is that the Assistant Chief in charge of the Community Risk Reduction Section can run a report to see where they are at."
Pre-Incident Plans: Whether Hampton receives a call for service from a church, a fast food restaurant, or any other commercial or public building, personnel are equipped with information to understand the structure and hazards they may present. This Division has taken preparation to the next level, utilizing TargetSolutions' File Center storage capabilities.
Hampton has approximately 5,000 pre-incident plans for structures throughout the city. This library of structure plans and protocols is broken down into 11 districts, and each file provides detailed drawings and information regarding what personnel might find inside.
"When we get a call, we jump in the truck, and enter the type of incident and location on the dispatcher screen," Dougherty explains. "Then, we pull up our TargetSolutions home page and find our pre-plans. There is a picture of a map inside the Bulletin Board, which links to the File Center where all 11 districts are listed. It's an effective way to pull up the information we need. This helps us assess potential hazards prior to arriving on a scene."
"Hampton is getting what it paid for with TargetSolutions. We still use it for monthly training, we use it outside of training, and it's another tool for us to maximize our efficiencies."

Brad Dougherty, Hampton Fire & Rescue (Va.)
Post-Incident Review: In the fire service, much can be learned from what happens during responses and calls for service. Dougherty says these lessons are vital for improving his department's performance and TargetSolutions has provided the department with the ability to document everything.
Through digital, tactical worksheets, personnel can do a 360-degree "check-off" evaluation after an incident. Then, they have the ability to implement the information
into critiques after an incident.
"We can take these activities and review them and say, 'this is what we saw, this is what worked, and this is what didn't work.' That can all be logged on TargetSolutions," Dougherty said.
Fire Safety Tracking: Fire prevention is an important issue for all communities. Hampton is doing its part to ensure the surrounding community is well-educated on
fire safety and prevention. But, the gap was in how that effort was documented. Now, after Hampton's fire safety educators educate citizens on household smoke detectors, home evacuation plans, and other fire prevention guidelines, records are tracked in a centralized online location.
"It's important to us as a fire service to make sure citizens are safe," Dougherty said. "If we can prevent a fire and loss of life, then we have done our part."
TargetSolutions allows Hampton to track and maintain accurate records about homeowners in the area and smoke detector status. This information is valuable to ensure follow-ups with homeowners and up-to-date statistics about homes and population in Southeast Virginia.
There is no doubt that Dougherty and Hampton are finding innovative ways to help the department operate more efficiently and effectively through TargetSolutions' powerful online training management system.
"Hampton is getting what it paid for with TargetSolutions," Dougherty said. "We still use it for monthly training, we use it outside of training, and it's another tool for us to maximize our efficiencies. TargetSolutions is helping us live up to our department's mission: to provide excellent service which exceeds customer expectations. Having these tools helps us do that."
About TargetSolutions
TargetSolutions delivers cutting-edge software applications, engaging online training courses, and world-class customer service. The company was founded in 1999 and today there are more than 2,000 organizations across the country using TargetSolutions' innovative technology to solve their training challenges. TargetSolutions is headquartered in San Diego, Calif. For more information, please call 1-800-840-8048 or check online at wwwsandbox.targetsolutions.com.