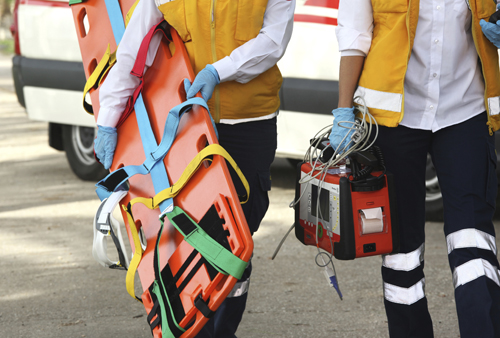 Did you know you can document both
EMS continuing education
and live training sessions for EMS recertification – all in one combined report with TargetSolutions? In addition to delivering, tracking, and recording EMS training, you can print out customized certificates after everything is completed.
TargetSolutions'
Activities Builder application
provides the ability to document and record live EMS CEUs by creating electronic tracking forms called custom activities. Once training is completed, platform managers can add the custom activity to a corresponding credential, created with the powerful
Manage Credentials tool
, and fill in the necessary department name and CEU provider number.
This allows platform managers to pull a Credential Summary Report, which details the department's EMS continuing education hours for EMS recertification. Additionally, basic-level users have the ability to pull this same report by themselves.
Departments can also distribute their own custom certificates, featuring watermarks, department patch or logo, CEU provider number, and digital signature, or any other necessary information, with TargetSolutions. The system auto-populates this information, as well as the name of the individual user and their corresponding EMS license number and completion date.
If you're interested in learning more about TargetSolutions' EMS recertification solution, please contact us at (800) 840-8048.