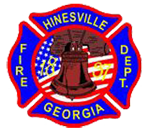 Nestled up against the Atlantic Ocean, Hinesville is a small town sitting along Georgia's coastline. Established in 1837 in Liberty County, Hinesville is known for its tall pine trees, majestic oaks and impressive wildlife. The city is also home to the fire departments two stations that are tasked with protecting more than 30,000 residents. The department is led by Chief T. Lamar Cook, while Captain Kristian Johanson is responsible for training a 47-person staff for the obstacles emergency responders face on a regular basis.
Hinesville may be a small department, but that doesn't prevent it from experiencing some of the same issues many bigger departments encounter keeping training structured and standardized. In the past, the department faced numerous challenges, including maintaining an organized schedule and consistent curriculum from shift to shift. Training was conducted on a random basis, and training and ISO hours were minimal and usually not tracked.
"We did not have an avenue for the members to receive training, except in a class setting — whether it was in the bay or in a classroom," Johanson said. "We were looking for an online solution. In the past, communication was also done person-to-person and that wasn't reliable. We wanted a platform with more transparency and consistency."
In 2008, Hinesville Fire Department found the solution it was seeking in TargetSolutions. With the platforms expanding, high-quality course content and the powerful Activities Builder application, users were finally receiving a consistent message in training curriculum.
"The biggest problem before starting with TargetSolutions is that nothing was standardized. Everything was everyone's own version. If the topic was extrication, it wasn't to a standard, it was that teachers view of extrication. TargetSolutions really allowed us to get everyone on the same sheet of music. With Custom Activities, we were able to track company training, safety drills, standard-operating procedures, dissemination of vehicle ERGs and many other activities."

Kristian Johanson, Captain
Things only got better for Johanson and his department when TargetSolutions released Credentials Manager in September 2010. This new application gave members the ability to manage their own certifications, rather than relying on management to remind them what needed to be done.
"That's when the platform really took off," Johanson said. "It allowed us to track every type of certification required for the department to include. When Credentials Manager came out, everyone was given the ability to see what requirements they have left and achieve them through the platform."
Not only does TargetSolutions keep records organized, it provides quality curriculum and gives users the ability to receive continuing education units, which helps the bottom line.
"I just can't say enough about the platform because it just does so much for us," Johanson said. "Every month a new application seems to come out, and that makes it more usable and user-friendly."
The platform continues to add more applications and tools all the time that have really made TargetSolutions an integral part of the Hinesville Fire Department. With the user-friendly environment and customer service that is above and beyond all, TargetSolutions is an asset for our small department.
About TargetSolutions
Founded in 1999, TargetSolutions is the leader in online training and records management for public entities. More than 2,000 organizations across the country use our technology to solve their training needs. We work hard every day to understand our clients' challenges and deliver powerful tools that save time and money.