Serving approximately 30,000 residents in Southeastern Massachusetts, the North Attleboro Police Department is responsible for providing quality police services in an effective, responsible and professional manner.
About The North Attleboro Police Department in Massachusetts
The 54-member department that answers more than 31,000 calls each year is committed to maintaining order, delivering timely response to every incident and improving the quality of life for everyone living within the city's 19-square miles.
"Anyone associated with law enforcement, however, knows this is not an easy mission. When it comes down to it, superior training can make all the difference in the world," says North Attleboro Police Departments Erin Belham.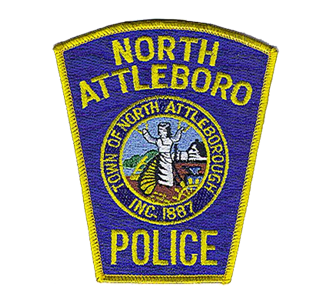 "Fortunately, TargetSolutions, the industry's leading online training provider, is here to help elevate effectiveness. As a client since September of 2012, it didn't take the department long to see the platforms benefits," says Belham.
"We are very happy with what TargetSolutions has brought to our department, it's helped us improve the quality and efficiency of our training," said Belham, who works in the departments training division. "It has made training more readily available and simple to deliver."
How TargetSolutions' Online Police Training System Has Improved Performance
North Attleboro has seen significant advances in the quality of police training since signing on with TargetSolutions. Belham says the exceptional video content has been tremendous. With hundreds of training videos in its library covering every law enforcement topic imaginable – including Defensive Tactics, Ethics, Gangs, Legal, Pursuit, Traffic Stops, and much, much more – TargetSolutions helps the department improve overall performance.
"The videos are very informative and provide the officers with valuable tools they can use in everyday situations," said Belham, whose department uses the videos for roll-call training. "These videos help maintain the safety of everyone. There are various topics available; many of them are tactical ways to approach people in different and stressful situations. We know situations can turn bad in a hurry, so we need to be prepared. These videos help provide us with the knowledge and tools to keep everyone safe."
Quality of Online Learning Management System Sets TargetSolutions Apart
The quality online training for law enforcement videos are key, but the innovative system for distributing the content is what truly sets TargetSolutions apart. By using the platforms comprehensive web-based training management tools, North Attleboro is able to easily disseminate and log all types of activities, not just training videos.
Departments are able to store important documents, videos and other files in their File Center and then easily distribute. They can ensure accountability with e-signatures.
"We also use it to notify the members of our department of any new memos that contain information such as shift changes, uniform changes and any information they need to be made aware of," Belham explains. "We send out monthly legal updates to keep everyone up to date with the changing laws. Sometimes we include a test with the activity. By doing it this way, we can see that everyone has seen the memo and signed off on it. We use the site as much as possible and as a primary way to get information to the whole department."
This 21st century recordkeeping functionality has enabled North Attleboro to go green, eliminating the need for endless paper trails. TargetSolutions is able to serve as a virtual file cabinet, storing documents in a password-protected online database.
"TargetSolutions has decreased the amount of paperwork; we don't have to print out individual copies for the whole department. By posting it on the website we can be sure that everyone has received and read any updates or notifications," Belham said. "We are importing all the rules and regulations for our department onto the website with the intention to streamline the training and replace the individual binders each member of the department has. By assigning these to the officers we insure they have all read and have the most current version.
"We love the fact that the members of our department do not have to be at the Police Station to access this information. They can be at home, and access the system at any time of the day on their Smartphone, or tablet."

Erin Belham, North Attleboro Police Department (Mass.)
For more information on how other departments just like North Attleboro are benefitting from TargetSolutions powerful system, please contact us today.
About TargetSolutions Online Training Management Platform
TargetSolutions is the leading provider of web-based technology solutions for fire and EMS organizations. These solutions enable organizations to maintain compliance, reduce losses, deliver curriculum, and track all station-level tasks, certifications and training activities.
Check our law enforcement training course catalog for a full list of online courses.
Other Law Enforcement Blog Articles You May Be Interested In: