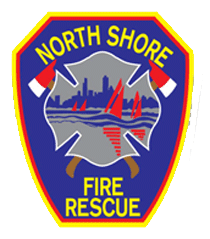 It doesn't matter which fire department you analyze, how many personnel it employs, or how many citizens it serves – chances are the chiefs, captains and officers at that department are struggling to make sure personnel are completing mandatory training and compliance tasks on time. At least that is the case for departments doing things the old-fashioned way.
North Shore Fire Rescue (Wis.) was one of those departments until it found TargetSolutions, the industry's leader in online training and records management, in January of 2012. Ever since, training management has become more efficient, according to Battalion Chief of Administration and Training Toby Carlson.
"Prior to launching TargetSolutions, we found it extremely challenging to effectively train 100 percent of our members, whether it was through practical drill, policy review or operational practices," Carlson said. "Due to the staffing needs of our organization, some members rotate to multiple stations, which makes it even more difficult to connect with everyone from a training perspective. What TargetSolutions has allowed us to do is assign training to the entire department with the ability to electronically record when it has been completed."
Not only has TargetSolutions helped North Shore effectively schedule and deliver assignments to members serving seven different communities across Northeast Milwaukee, but the department is maximizing the platform's ability to track items and ensure accountability. One such area Carlson has seen drastic improvements, is in the tracking and reporting of ISO training.
"In the past, meeting ISO training hours was challenging – now, it is easier," Carlson said. "It is still a significant amount of work, but we're in a much better position to meet our goals. The training tracker application has become very valuable for us."
With TargetSolutions' pre-built fire department ISO compliance training solution – as well as the online system's ready-to-go EMS recertification solution for the state of Wisconsin – Carlson's department is operating at maximum efficiency. Carlson uses Target – Solutions' LMS to deliver online EMS continuing education and "custom activities," which are electronic tracking forms, to meet requirements for Basic Life Support (BLS) and Advanced Life Support (ALS).
By recording live training sessions and delivering them with custom activities – plus the ability to store documents and policies and assign them requiring an e-signature – training management is simplified.
"Before TargetSolutions we had to do quite a bit of work manually documenting on a monthly training sheet who completed what training, then send in to the person managing the training bureau. They would manually compile and enter all the data – but that was archaic. Now, it's almost effortless to not only record training, but to run the reports that confirm what has been done and what still needs to be done. That has been the biggest benefit, electronic storage and ease of compiling those records."

Toby Carlson, Battalion Chief of Administration and Training
When Carlson looks at the overall benefits of the system, however, it comes back to effectively delivering and tracking training and other compliance items.
"North Shore Fire Rescue was doing a significant amount of training before, but unfortunately a lot of it fell through the cracks on the recording end," Carlson said. "Now, with TargetSolutions, we have an accurate account of the hours our members devote to training, which is extremely important."
About TargetSolutions
TargetSolutions delivers cutting-edge software applications, engaging online training courses, and world-class customer service. The company was founded in 1999 and today there are more than 2,000 organizations across the country using TargetSolutions' innovative technology to solve their training challenges.