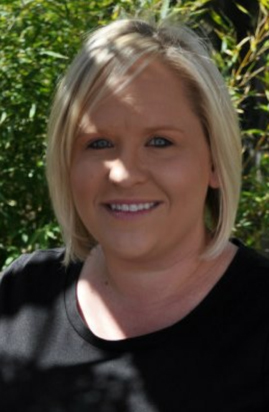 Tera Kenyon comes from Woodstock, Ill. This town may sound familiar because it is where the popular movie "Groundhog Day," starring Bill Murray, was filmed. When Tera was 5 years old, her family moved to San Diego. She went on to attend college in Denver, but came right back to San Diego where she has resided ever since.
Tera has ample experience in customer service. After her daughter was born, Tera needed to find a job with the right schedule for her family. Tera's good friend and TargetSolutions' Account Manager, Debbie Pringle, told her about the client services representative position and she jumped at the opportunity.
"I love working with people who serve us all in public safety," said Tera. "It's great to know we work for a company that has an impact on the people who do so much for our communities."
Here's more about Tera from a recent Q-and-A:
What is your favorite food?
Italian, I love pasta.
What are your top three travel destinations?
Bora Bora, Italy, and France. I'd love to see Paris. The best place I ever visited was Hawaii, which is the next best thing to San Diego.
What is your favorite musical?
"Phantom of the Opera," I can watch it over and over.
Do you have a favorite book?
Anything that can put my daughter to sleep … usually a Disney short story.
Where is your favorite place to shop?
Target, because it has everything.
What is your favorite TV show?
"The Curse of Oak Island" and "Teen Wolf."
Give us a fun-fact about Tera Kenyon that we might not have known about you.
I love to knit. I also love D-I-Y projects and I like to tile.