The Denver Drill – Part 2 firefighter training video has been viewed more than 1,300 times by TargetSolutions' users and has a five-star rating.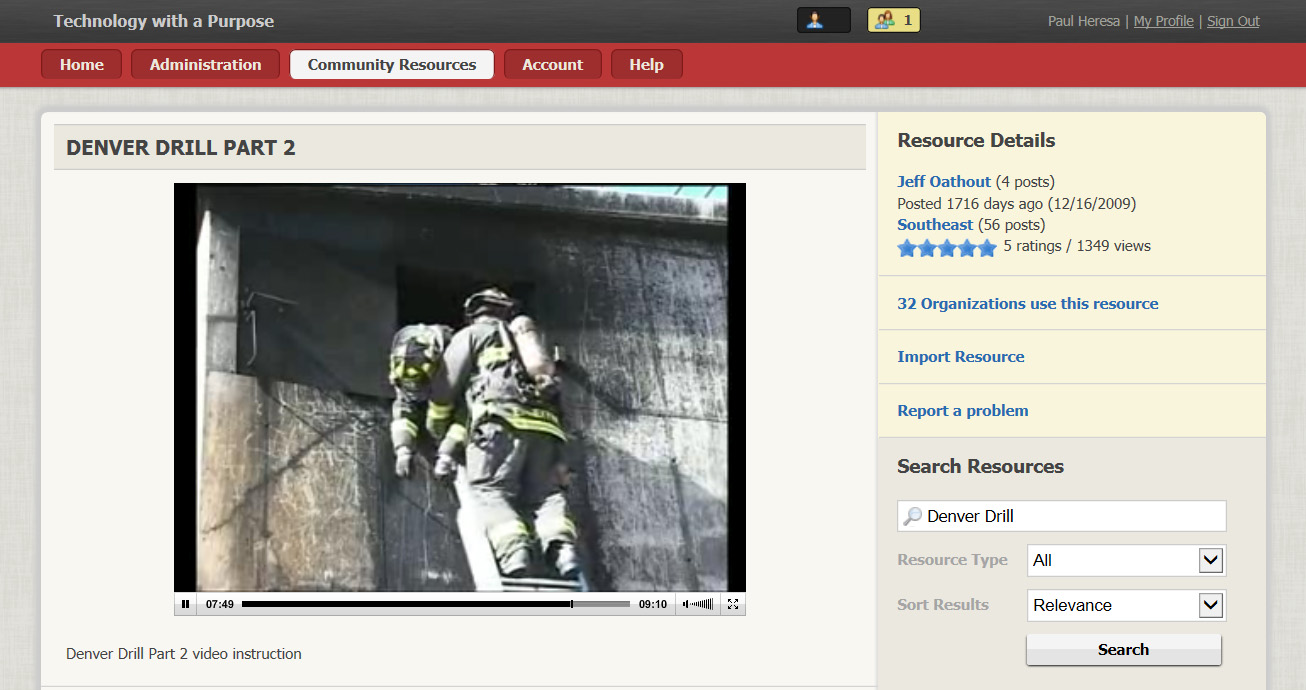 Firefighters know the story of Mark Langvardt. He is the Denver firefighter who lost his life during a three-alarm fire after being trapped inside a storage room.
The tragic incident led to an increased level of preparation for managing confined spaces. Specifically, the Denver Drill was developed and the result is better strategy for extracting an unconscious firefighter in tight quarters.
If you're looking for some firefighter training on the Denver Drill, TargetSolutions' Community Resources is a great place to start. This month's top video inside the file-sharing application is the "The Denver Drill – Part 2," which shows procedures for removing a downed firefighter in a constricted area from feet-first and head-first positions.
"Never seen this part, very good info, I will be passing this on," wrote George Gardiner of the City of Charleston Fire Department's (S.C.) in the video's comments section. And "good training," Sheila Bennett of Margate-Coconut Creek Fire Department (Fla.) wrote of the video, which is currently stored in 32 different organizations' File Center.
If you're interested in learning more about the tragedy that took Langvardt's life, you can also find the "The Denver Drill – Part 1" video inside Community Resources, which gives a report from individuals who were on the ground Sept. 28, 1992, when the 39-year-old became separated from his crew and lost his life in intense heat and heavy smoke.
There are several other training resources devoted to the Denver Drill in Community Resources, including a PowerPoint overview. If you would like more information, please contact us at (800) 840-8048.