Fresno Fire's Civilian Training Officer 'Most Definitely Recommends' TargetSolutions to Other Departments
TargetSolutions is known for delivering the industry's most robust online training catalog and powerful applications that make training management more efficient. But ask longtime client Christine Boozer of the Fresno Fire Department what she finds most valuable, and she will probably say it's the company's unrivaled customer support.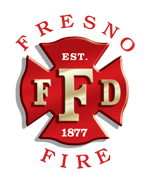 TargetSolutions proved to Boozer it was willing to go the extra mile during Fresno's implementation of the platform in June of 2006.
"We almost signed with another vendor, but within two weeks we ended up going with TargetSolutions," said the department's civilian training officer, who relied on TargetSolutions' Client Services team early on. "I was expected to roll out custom training, not just TargetSolutions training, but custom activities. I didn't even know the system yet, so I was helped from Day 1 in a very high profile way."
When Boozer needed TargetSolutions' help for rolling out the system, the company delivered in-depth training to make sure she was successful launching the web-based platform. More than six years later, Boozer is a platform expert able to effectively utilize Activities Builder to provide videos and policies to employees.
"We do a lot of pre-training before a multi-company drill, so if we have a new policy we have created either videos or PowerPoints to illustrate the new policy," Boozer said. "We put it out ahead of time (with Activities Builder) for training so it has a lot of pre-training purposes."
"Staying on top of changes in policies and training with the Activities Builder is critical," Boozer said. "Departments are able to ensure users accountability to policies and procedures through e-signatures."
"Within the City of Fresno Fire Department, there are 23 stations needing to fulfill training requirements," Boozer said. "(This can put) strain on the efficiency of the stations and safety of the city due to taking people out of the area for classroom training."
"With TargetSolutions' easily accessible platform, training is delivered universally to all without leaving the city of Fresno at risk. The platform offers delivery of training in a way that is easily recorded, ensuring the department is tracking everything and remaining compliant," Boozer said.
At the end of the day, however, Boozer is most grateful for the tremendous support she received in the beginning when she was just learning to maneuver the platform.
"You can call TargetSolutions and say, something is not working, I need your help, do you have something for our needs?" Boozer said.
"And that's exactly the type of support TargetSolutions aims to deliver every single day," said TargetSolutions' Director of Client Services Jenny Fergason.
"In Client Services, we pride ourselves on providing the highest level of service available," Fergason said. "From getting your organization set up, to ongoing support, you can expect nothing but the best from our team."
About TargetSolutions
TargetSolutions is the leading provider of web-based technology solutions for fire and EMS Organizations. These solutions enable Organizations to maintain compliance, reduce losses, deliver curriculum, and track all station-level tasks, certifications and training activities.