The story of how Kern County Fire Department utilizes TargetSolutions is like many others across the country. In some ways, however, it's like no one else.
Today, the career department in Central California is a heavy-duty power user. With more than 600 employees regularly accessing the industry's leading online fire training management system, it's easy to understand how the large-scale department averages nearly 9,000 completed assignments each month on TargetSolutions.
But getting to this point wasn't easy. In fact, the department's success highlights how important training is to Kern County's members, as well as how dedicated TargetSolutions is to delivering on its promises, says Battalion Chief Charles Truvillion.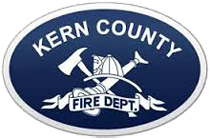 During implementation in November of 2012, there were numerous information technology issues. There was also difficulty convincing the department's more old-fashioned personnel to adapt to the change in training philosophy. It's fair to say the initial set-up did not go as smoothly as most.
"We had some firewall issues that we really had to work out with TargetSolutions and our IT folks," Truvillion said. "Once we got those kinks worked out, we moved forward and pushed out the program. It was a little rough out of the gate. It was new. Nobody was use to it. But two years later, everyone is embracing it and getting their work done. I think it's a credit to the program."
Without question, TargetSolutions is 100 percent committed to delivering world-class customer service, but if anyone deserves credit for Kern County Fire Department's succes, it's Truvillion and the rest of his crew, says TargetSolutions' Regional Sales Manager Andrew Lynch.
"Charles and his team just showed so much dedication and effort to get this thing implemented; and now you look at how they're using the platform, it's really remarkable," Lynch said.
Kern County Counts Every Hour of Online, Instructor-Led and Drill-Yard Training
While it's true the path to implementation had some unique challenges, Kern County is now completely implemented and operating at full capacity. Truvillion is using TargetSolutions to track EMS recertification, ISO training hours, ARFF training, California's Joint Apprentice Committee (JAC) reimbursements, and more.
"There are so many training mandates, the question I had before TargetSolutions was, 'how am I going to capture all of this?'" Truvillion said.
"There is EMS, OSHA, ISO. And if it's not documented, it didn't happen. I knew we had to do something about it. It wasn't that we weren't doing all of the training before – we just weren't capturing everything that we were doing."
That's what TargetSolutions has provided Truvillion and many other departments across the country – easy-to-use, web-based software for scheduling, delivering, tracking and reporting all types of training and compliance tasks.
"The fact that we can now capture everything, pull those records, document that training all from one online location is tremendous. Not only can I see what the firefighters are doing and what they need, they can see it, too."

Charles Truvillion, Battalion Chief, Kern County Fire Department
Kern County Increases Training Productivity, Improves Response Times
With more than 8,000 square miles and 47 stations spread across county's cities and unincorporated areas, completing training in an efficient, consistent manner was never easy. In the past, the department was forced to record training on DVDs, then send them out to all the different locations. Getting everyone on the same page with the same training at the same time was nearly impossible. Tracking it effectively was equally challenging.
Enter TargetSolutions. Not only has the convenient, online system simplified how training is delivered, but made it possible to keep personnel at the station ready for the next emergency, and not on the road burning up fuel while driving to and from the training facility.
"We now deliver pre-training; then, when guys get here, we run them through the drills and capture everything," Truvillion said. "TargetSolutions has helped us bring everything together. In the past, we would bring people in for a multi-company drill, have a classroom session, go over the training, and conduct an exam manually. Then we would grade it manually. Now, we do the pre-work and some training and we just knocked an eight-hour drill into four hours."
TargetSolutions Supports Training Management for Kern County
Truvillion credits TargetSolutions' customer service team, especially Account Manager Kegan Konrady, for working diligently to ensure success and meet Kern County's unique specifications. From implementing TargetSolutions' one-of-a-kind ISO tracking application, to helping input training modules for ARFF, hazmat, and a litany of other training needs, Truvillion says TargetSolutions has delivered every step of the way.
"Where do I start?" Truvillion said when asked about TargetSolutions' support. "Kegan has been great and helped us on so many things, and the help-line folks are great too. I'm truly surprised at what TargetSolutions is able to do. Everything we have asked of the system, it's delivered. Whenever we call TargetSolutions, they work with us and say, 'we can do that. We can make it happen.'"
If you have any questions about TargetSolutions' online training management system, please contact us at (800) 840-8048. If you would like to view other department success stories, please click here.