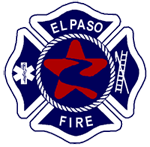 Like most fire departments, response times are critical for the El Paso Fire Department in Texas. The department's standard of cover has a stated response goal of four minutes or less for all BLS calls and eight minutes or less for all ALS calls. The department is focused on beating those times on at least 90 percent of its runs, according to Strategic Planning Lieutenant Dennis Reglen. But it's no easy task, especially when you consider the department serves a community with more than 650,000 residents spread out across 260-square miles.
Making this predetermined response time was growing exceedingly difficult, while simultaneously meeting federally mandated training provisions, Reglen said. The logistics of having units travel to the training facility for critical training activities, while also providing effective city-wide emergency response, was increasingly challenging for the department.
"The training needs to get done," Reglen said. "But we also need to keep reliability of service in mind. We have expectations in our standard of cover, we have a goal and to meet that goal we need to keep units in their area as much as possible."
With a clear objective in mind, El Paso Fire Department turned to TargetSolutions' online fire training system. Now, with training provided by the industry's leading fire department software, the department's units are regularly positioned where they are most effective, Reglen said.
"Unit reliability was our biggest concern," he said. "Given we have 75 units with nine, four-hour training sessions per year for each unit, it was required that we reduce our total unit availability by approximately 2,700 hours annually. TargetSolutions gives us the ability to keep our units in their response areas far more often."
With a more convenient, flexible method for completing obligatory firefighter training requirements, the department is also benefitting from a more powerful record management system, Reglen said. The department was using a spreadsheet to track expiring certifications. But as most departments find, that was a recipe for disaster.
"We previously had no notification if an employee was about to miss a deadline," Reglen said. "If they did, we didn't know. Now, with TargetSolutions' 'Credentials Manager' pushing everything, were much better off. That's a huge factor for us. This system really helps us stay on track and notified rather than our old way of doing everything manually. The automated e-mail alerts help us tremendously."
In fact, TargetSolutions' innovative recordkeeping tools have Reglen much more confident in his department's ability to score well during its next fire department ISO audit.
"I'm really excited about the ISO solution," Reglen said. "ISO reports are such a big headache. It's a lot of work getting ready for when the ISO team is going to be here. I think with this system it will be much easier. TargetSolutions' (tracking capabilities) have cleaned up the process for us and we won't have to depend on well-intended firemen anymore. TargetSolutions is making life easier. We're not having to sit here and question whether our data is right or not."
While the system has improved the department's operational efficiencies, Reglen projects a significant improvement in its bottom line as well.
"Considering our units were traveling 645 times a year to our training facility for a total travel distance of 4,915 miles — coupled with rising gas prices, we anticipate a fuel savings of roughly $9,500 for fiscal year 2012," Reglen said.
About TargetSolutions
TargetSolutions is the leading provider of web-based technology solutions for fire and EMS departments. These solutions enable departments to maintain compliance, reduce losses, deliver curriculum, and track all station-level tasks, certifications and training activities.