The Bethpage Fire Department has proudly served the citizens of Bethpage, N.Y., since 1910. More than 100 years of dedicated service demonstrate the department's commitment to the people, as well as its significance to the community. With 190 members divided amongst three stations, Bethpage is responsible for protecting a population of more than 30,000 people and covering an area of 7.8 square miles. It takes a well-trained, cohesive department to respond effectively to more than 1,800 calls per year.
It all starts with having the right people in the right place – people who are continuously looking for ways to maximize productivity. In order to operate as efficiently as possible, Bethpage implemented TargetSolutions, the industry's leader in web-based training and records management, in 2008.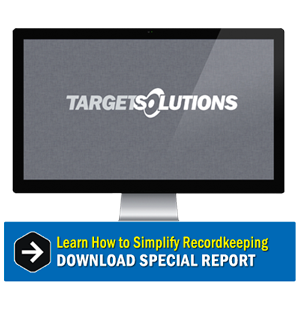 Joseph Minogue, the Chairman-Board of Fire Commission, says the online platform has delivered the tools needed to train and document training more efficiently.
"Before we started using TargetSolutions, it was tough to get everyone's annual training documentation filed without missing something," said Minogue. "TargetSolutions makes everything easy to document and easy to pull out.
"It's a great management tool to make sure everyone is staying on top of his/her training. TargetSolutions is also a way to reach across generations. The newer generation of tech-savvy firefighters and the firefighters who are not so tech savvy, are having new dialogue."
The difficulties Bethpage faced before implementing TargetSolutions are common for departments without powerful records management tools. Knowing for certain who did what and when they did it can be tedious and taxing when trying to chase down a paper trail. Bethpage knew it had to find a viable solution to eliminate this problem.
Like any department, complying with state requirements is a top priority for Bethpage. Commissioner Minogue says TargetSolutions has not only helped with the documentation of state-required training, but also provided tremendous flexibility in the use of training programs for company officers and has enhanced communication throughout the department.
Company officers utilize TargetSolutions' publicly shared resources, as well as department-created libraries to give members an educational foundation. And sending out memos to personnel – and being assured they received the information – is simple and reliable. The platform's e-signature check box allows employees to let it be known that they have reviewed the message.
"Overall, the Bethpage Fire Department is pleased with what it has seen from TargetSolutions. It's a great program and it works. TargetSolutions offers a convenient, cost-effective method for recordkeeping and getting training messages out."

Joseph Minogue, Chairman-Board of Fire Commission
About TargetSolutions
TargetSolutions is the leading provider of web-based technology solutions for fire and EMS departments. These solutions enable departments to maintain compliance, reduce losses, deliver curriculum, and track all station-level tasks, certifications and training activities.