Since 1981, the Burnsville Fire Department in Minnesota has strived for efficiency in all areas of emergency response. The goal has always been to carry out its commitment to the preservation of life, safety and the protection of property.
Assistant Chief Brian Carlson plays an important role in helping the department meet that mission by administering training to personnel through the use of TargetSolutions' industry's leading web-based training and records management system.
Going through the hassle of manually tracking departmental data is a challenge many departments struggle overcoming. Before Burnsville found TargetSolutions in 2011, it faced the same difficulties.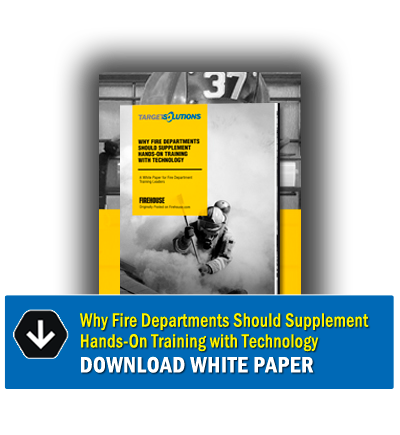 "Previously, all the data we used would be something that would have to be manually inputted, or manually tracked," said Carlson, whose department was slowed down by these outdated recordkeeping practices.
With the implementation of TargetSolutions, the department had the tool it needed to simplify and improve training management practices. But Carlson was pleasantly surprised with how TargetSolutions helped the department train more effectively through pre-training coursework.
"We use TargetSolutions to allow our crews to review didactic course information before we do hands-on training," said Carlson. "When they arrive at training, they know all of the background information and we can jump right into the hands-on training."
At the end of the day, however, it's the recordkeeping capabilities that have had the largest impact on Carlson's department.
"TargetSolutions has really allowed us to use their reporting to rapidly be able to find and extract information and be able to report it for ISO compliance, as well as reports for other elected officials," he said. "Through reporting we can also see who's late on assignments. Firefighters are able to receive e-mail notifications for when they're due; and as the admin of the program I receive e-mails when the firefighters are late on an assignment."
The implementation of TargetSolutions for online training and records management has resulted in cost savings, Carlson said.
"TargetSolutions has allowed us to keep units at their stations, which helps with response times and fuel costs. For OSHA training, rather than having to call everyone in and pay them off-duty, we can assign those courses through TargetSolutions and have them complete them on-duty."

Brian Carlson, Assistant Chief
Overall, Carlson said he has been extremely pleased with the platform and the customer support he has received from TargetSolutions.
"I have nothing but good things to say about TargetSolutions, said Carlson. The content is good. The ability to upload our own content is fantastic. What I've enjoyed most is the customer service. Whenever I've had a question, the e-mails or phone calls have been returned promptly. All in all, it's been a great product."
About TargetSolutions
TargetSolutions is the leading provider of web-based technology solutions for fire and EMS departments. These solutions enable departments to maintain compliance, reduce losses, deliver curriculum, and track all station-level tasks, certifications and training activities.