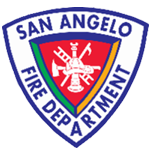 The San Angelo Fire Department has been putting out fires since the late 1800s. The department serves a city with a population of about 100,000 deep in the heart of Texas and it is even deeper in history and tradition.
So it makes sense some of the departments veteran firefighters were a bit reluctant about training on the cloud with TargetSolutions' web-based platform.
"Most of the guys were willing to change over and are pretty versed in computers, but some who were used to the old methods wanted to stick to their guns," said the departments EMS Instructor Santos Elizondo. "Some of the older guys wanted to do it the old way regardless of what kind of technical wizardry came around."
It's times like this when the "brotherhood" really comes into play, Elizondo says. Facing some initial pushback after signing up with TargetSolutions in April of 2010, several younger employees came to the aid of their senior coworkers and helped them see the flexibility and superiority to completing mandated training requirements online.
"The younger guys brought them in and helped show them how," Elizondo said. "It's a brotherhood. The younger guys couldn't do the assignments for them, but they really made it a family affair. The younger guys took care of the older guys — so while the older guys were teaching the physical side of things, the younger guys were teaching the technical side. Eventually everyone was going in the same direction."
After overcoming these initial challenges, TargetSolutions started flourishing for the department with 163 personnel and eight stations across a territory that expands 1,500 square miles. Prior to TargetSolutions, the department was conducting its mandatory training through what Elizondo affectionately calls paper training.
"Our previous way of conducting training was tedious and archaic; it was truly a nightmare," Elizondo said. "We wanted to find a vendor who could help us hold our personnel accountable, complete training in a timely manner and not burn down a forest every time we conducted training. There was just a massive amount of paper going out every month. After visiting with several vendors, we found the solution we needed."
San Angelo selected TargetSolutions and immediately benefited from its robust catalog of training courses that includes 250 hours of Fire and EMS recertification material. In combination with the catalog was a recordkeeping system that streamlined the entire training management process, Elizondo said.
"Guys used to always be wondering where they were for recertification," Elizondo said. Now they were able to get the data and an instant response to their efforts — kind of like when they are in the field and they give a drug to patient and immediately see if its working or not. With TargetSolutions they can complete an assignment and see where it is and know the data has been taken.
These powerful training tools make it easy to track training assignments and generate comprehensive reports that satisfy stringent audits, like the type conducted by ISO.
"With TargetSolutions we're able to complete an audit faster," Elizondo said. "With 12 to 20 people recertifying at any given time, it can really chew up time. Now with TargetSolutions, were able to do it much faster and it's much more convenient. Guys are able to obtain their goals much easier."
About TargetSolutions
Founded in 1999, TargetSolutions is the leader in online training and records management for public entities. More than 2,000 organizations across the country use our technology to solve their training needs. We work hard every day to understand our clients' challenges and deliver powerful tools that save time and money.