In February at Firehouse World, Jake Rhoades, a 24-year veteran of the fire service who currently serves as the chief of the City of Kingman Fire Department in Arizona, delivered a presentation, "Developing the Future of the Fire Service." The discussion focused on the problems facing the industry's culture of tradition and the ascension of firefighters through the ranks.
TargetSolutions had the opportunity to interview Chief Rhoades about the topic. Here is the Q-and-A:
What types of challenges are fire departments facing today and how do you think those can be addressed?
Right now we're in the midst of big changes in the fire service. There's a generational change; we're retiring out a large chunk of experience, baby boomers are retiring, veterans who learned on the job over the last 25 years. Losing that on-the-job training is a huge setback because fires are actually down 62 percent. Those real-life scenarios and events haven't been experienced by the new recruits and thus the service is forced to promote people who aren't ready.
What does the future of the fire service mean to you?
Leadership is changing. Currently it's quasi-military with a very set standard of "this is how we do it, this is our hierarchy, and this is how it is." However, society as a whole is changing, not just the fire service. The old leaders who said, "we're going to do this because I said so," is going away. Today, people want to know why we do what we do and why we operate in our system. Communication is a much bigger crux in the fire service in that we cannot communicate enough, from the top down to the bottom up. The other part is planning and having a plan. I get to go around the country and talk and speak and no matter where you are, people don't have development plans. What is your succession plan? Who is the next you? Who is the next fire chief? They don't know, but there needs to be a plan in place to develop these people. Everyone needs to be on the same page with officer development, strategy, and succession plans.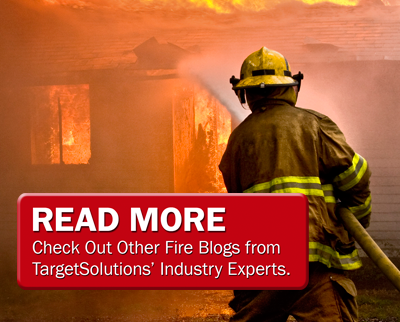 A lot of models are out there to follow and there are lots of departments that are doing it right. We have to look around and look at our neighbors. We need to look at promotional policies. Ten to 15 years ago, a chief was required to have 15 years' experience on the job. Today, an EFO is required, as is a master's degree, and in some cases a Ph.D. is preferred. Before long a Ph.D. may become mandatory for a fire chief's job.
We talked about some of the challenges currently facing departments. What are some of the things that are going right that can help prepare for the future?
Every one of us should have a comprehensive officer development program based on your organization. Nothing cookie cutter that can easily be copied. You can take whatever departments have and tweak it to your department, but it needs to be personalized with promotional policies and courses tailored to your own organization. We have to provide opportunities, guidance, and leadership for those individuals who are going to be us one day and wearing the white shirts and bugles. People have guarded their knowledge in the past because they didn't want anyone to be smarter than them. I want people smarter than me. The more people below me who are smarter than me, the better we are as an organization and better off we are as a fire service.
When you hear the phrase "this is how we've always done it," how does that make you feel about the future of the fire service? Do we need to change that mentality?
We should not and cannot tolerate that answer. We should give a definitive answer as to why we do what we do, even the small things; fog nozzles, smooth board nozzles, why ventilate every fire from the roof. We have to challenge the culture of the fire service in our organization and that's difficult. That's a hard battle because getting out of our comfort zone is very difficult. The fire service is very traditional and becomes engrained and even on the task firefighter level, guys get comfortable doing things a certain way. We have to challenge that daily.
It starts with the leadership of a department. Communicate those visions and goals for the organization. I think using an accreditation model from the CFAI (Commission on Fire Accreditation International) is critical for the fire service because that promotes continuous improvement. Stay on top of trends in the fire service and not accepting the status quo. As long as we accept the status quo then we fall behind. I say that the status quo gets people hurt and that's the last thing we want to do. We work very hard for retirement. Firefighters are known for that. Let's get them there safely so they can enjoy a life after the fire service. Enjoy those grandkids and enjoy life after working so hard serving their communities.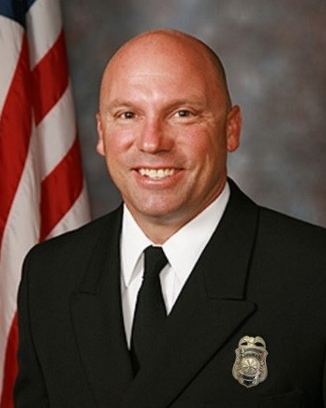 About the Author
Jake Rhoades is a 24-year veteran of the fire service and is currently the chief of the City of Kingman Fire Department in Arizona. He holds a Master's of Science degree in Executive Fire Service Leadership and is pursuing his Doctorate in Organizational Leadership with an Emphasis in Organizational Development. Chief Rhoades is a frequent author and speaks nationally on topics of relevance to the fire service.