The need to accurately track activities and produce comprehensive training reports on compliance is important for any fire organization. But when you're a large-sized metro, it's downright critical.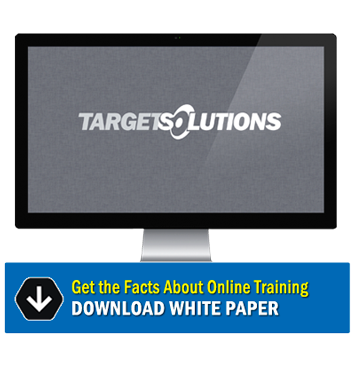 Good thing TargetSolutions is here to help. Just ask Cal Fire San Diego.
After signing up with TargetSolutions three years ago, the organization has experienced far greater efficiency tracking firefighter training than in previous years when the department relied on old fashioned methods like pen, paper and spreadsheets.
"Before TargetSolutions, we had no checks and balances; we had no alerts," said Cal Fire San Diego Fire Captain Dan Collins. "With 347 employees, no one training officer has the ability to check EMT certifications, for example. There is just no better system for that without a tool like TargetSolutions."
"You just have to trust that every employee keeps their own certifications. You have no way of knowing if a problem comes up unless an employee comes and tells you. No question, tracking certifications was our toughest challenge before TargetSolutions."
But with TargetSolutions' powerful records management system, Cal Fire San Diego has met those challenges head on. TargetSolutions has enabled the unit to record accurate data on employees' credentials — whether its Fire or EMS related — and generate comprehensive reports that help the organization stay on top of compliance.
"With TargetSolutions we know who is expiring and we can plan more efficiently. We now know who is coming up and when their expiration dates are. The reporting functionality really helps us do our jobs better."

Dan Collins, Fire Captain
TargetSolutions has also provided Cal Fire San Diego with valuable EMS continuing education courses, streamlined ISO tracking and the ability to ensure receipt of critical communications with e-signatures through the Activities Builder.
Cal Fire San Diego Training Captain Tony Hernandez agrees the platform has helped maximize his organizations training efforts and its bottom line.
"It's a very good option for departments out there looking for a good way to track all of their employee certifications and credentialing," Hernandez said of TargetSolutions.
"I would recommend it to any department. We feel this is an effective use of our budget. To be able to use this solution to capture our employees certificates and credentials, over the long haul for the amount of money we are investing in our employees, it's turned out to be quite a positive investment for us."

Tony Hernandez, Training Captain
About TargetSolutions
Founded in 1999, TargetSolutions is the leader in online training and records management for public entities. More than 2,000 organizations across the country use our technology to solve their training needs. We work hard every day to understand our clients' challenges and deliver powerful tools that save time and money.